Key Benefits of Conductive Epoxy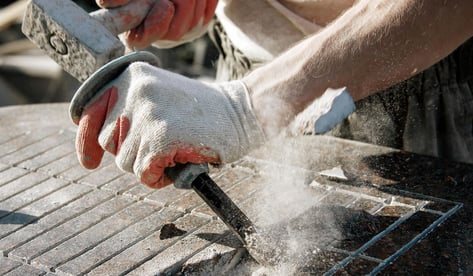 Different epoxy adhesives are used for various applications, including automotive, consumer electronics, electric vehicle, and fuel cell industries. Conductive epoxy has also increasingly become used in printed circuit boards and other high-tech electronic components. This might include using conductive epoxy in mounting dies and other features onto printed circuit boards, along with their use in liquid crystal displays. Conductive epoxy is often used to replace soldering, which is also used in bonding, brazing, connecting, electrically shielding, fastening, and sealing components, including printed circuit boards. In printed circuit board fabrication and repair, conductive epoxy is most promising.
What is Conductive Epoxy?
Electrically conductive epoxy has two chief purposes. Firstly, like all adhesives, it's used to form joints to offer sufficient strength and allow the two surfaces to create an effective bond. Secondly, conductive epoxy offers an electrically conductive connection between the two surfaces it joins together. These dual functions are achieved by making epoxy conductive through fillers like carbon black, graphite flakes, and various types of metal particles. These provide the electrical properties for which conductive epoxy is known while also helping components adhere to surfaces in the products in which it is used.
While epoxy alone isn't conductive, epoxy combined with conductive metals plays a valuable role in many modern electronic products. These metals are combined with epoxy to make it electrically and thermally conductive. Epoxy can thus also help dissipate heat, helping to keep components cooler. The metal within this matrix allows the adhesive to offer highly stable electrical conductivity for products that require such conductive properties.
Materials used to make epoxy conductive include:
Aluminum
Carbon
Copper
Gold
Graphite
Nickel
Silver
To allow the passage of electric current, conductive epoxy utilizes these highly conductive materials within an epoxy resin.
Uses for Conductive Epoxy
Conductive epoxy is an electrically conductive adhesive comprising conductive particles dispersed within a resin matrix, along with other additives. Because it bonds well with numerous materials while also conducting electricity and heat, conductive epoxy's properties are excellent for making microelectronic assemblies. Because of the epoxy's conductivity, it can be used to attach elements, bond wires with tube bases, connect thin wires within printed circuits, plane holes that pass through the printed circuit, and repair holes along with other parts of a printed circuit board.
Common applications for a conductive epoxy include:
Bonding radio frequency identification tags to items
Coating plastic boxes containing electronics
Computer hard drives
Fixing and grounding samples for scanning electron microscopes
Grounding or controlling electrostatic discharge
Heat sinks
Liquid crystal displays
Mounting microelectromechanical systems to printed circuit boards
Repairing printed circuit boards
Shielding against electromagnetic interference
Solar cells
Conductive epoxy works much better than soldering for applications with significant risk of thermal and mechanical cracking. This is particularly true when fabricating or repairing printed circuit boards, as their components are sensitive to heat and can be easily damaged when soldered. Additionally, though lead and tin solders have been used effectively for printed circuit boards, lead's toxicity has caused it to be used less because of its potential to contaminate the environment. Solders that don't contain lead have a considerably higher melting point, however, which increases the risk of thermal damage during soldering.
Lead-free solders also have less elasticity than those made with lead, producing more brittle joints at greater risk for cracking under stress and at high temperature. As an alternative to solders with and without lead, conductive epoxy considerably lessens the possibility that components sensitive to heat will be damaged during fabrication. This is partly because conductive epoxy cures at low temperatures while offering superior mechanical and thermal stress resilience. Research continues regarding conductive epoxy-based adhesives, including through the testing of various other materials to use as fillers.
Pros and Cons of Conductive Epoxy
Like any material, however, conductive epoxy has its advantages and disadvantages. It works very well in situations where there's danger of thermal or mechanical cracking. For components made from materials sensitive to heat, substituting conductive epoxy for soldering will make thermal damage less likely. Because of its benefits, conductive epoxy has numerous applications in manufacturing. Yet understanding its drawbacks will help in any decisions regarding any specific application.
Conductive Epoxy Pros
In simple terms, conductive epoxy is just an epoxy glue with particles of metal or conductive carbon interspersed throughout. Due to its makeup, it can be used on surfaces where soldering wouldn't be effective.
Some specific advantages of using conductive epoxy include:
Less toxic as it's made without lead.
Needs no flux, so is less complicated than soldering.
No mask or other special equipment is necessary to apply it.
Provides thermal conductivity to surfaces.
Resists moisture.
Additionally, most conductive epoxy is compliant with RoHS, a European Union regulatory measure that bans certain substances – like lead – in electrical and electronic products.
Conductive Epoxy Cons
Though there are many advantages to using conductive epoxy, there are also several disadvantages compared to soldering.
These disadvantages include:
More expensive than soldering.
Proper conductivity requires that epoxy is thoroughly mixed.
Setting times are longer.
Shelf life depends upon proper storage.
Another downside is that conductive epoxy cures without movement, making solder bridges more likely to occur. This can result in components or a trace burning up, short circuits, or general circuit malfunctions.
Conductive Epoxy and Motor Bearings
Conductive epoxy can also play a role in motor bearing protection. It can be used to mount AEGIS(R) Shaft Grounding Rings on motors to safely discharge shaft voltage and electrical bearing damage. In this application, conductive epoxy's chief advantage is convenience: The user can simply grind away paint on the motor face and secure the shaft grounding ring with the epoxy, rather than needing to drill and tap screw holes in the motor. For more information about AEGIS®️ shaft grounding technology and how to protect motor bearings from electrical damage, contact Electro Static Technology. Check out our product catalog online to learn more about our products, including AEGIS(R) Rings and conductive epoxy.
At Electro Static Technology, we are so confident in AEGIS Rings that we offer a 2-year extended warranty against bearing fluting damage. No other form of shaft grounding offers a warranty like this.
To learn more about AEGIS shaft grounding and best practices for electrical bearing protection, sign up for a training. We offer monthly live training webinars, and we can also visit your facility to review your exact application.