Announcing the New AEGIS Global Sales Manager
We at Electro Static Technology are excited to announce that we have a new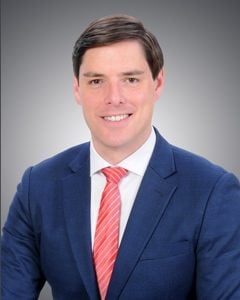 Global Sales Manager, Matthew Laufik. Matt will be responsible for the sales of AEGIS® Shaft Grounding Rings and other bearing protection products to motor users, installers, and manufacturers worldwide, through our international sales and distribution network. He will also manage the Sales, Marketing, and Customer Service departments.
Matt holds a Bachelor's degree in Business administration from Ohio University's College of Business. Prior to joining Electro Static Technology, he held several positions of increasing responsibility at Parker Hannifin Corporation in Cleveland. Most recently, he was National Accounts Channel Sales Manager. His previous position was as Asia Pacific Distribution Development Manager, based in Shanghai, China.
Please join us in welcoming Matt to the team!